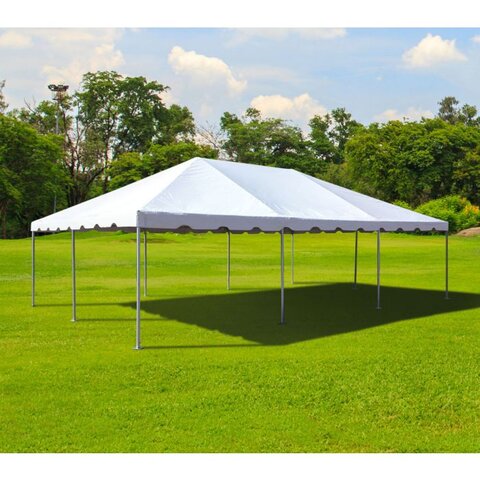 20x30West Coast Frame Tent
Introducing the 20x30 West Coast Frame Tent, the perfect solution for your outdoor event needs. This spacious and sturdy tent offers a versatile and stylish shelter for any occasion, whether it's a wedding, corporate event, or a backyard party.
Constructed with a durable aluminum frame, the West Coast Frame Tent provides exceptional stability and strength, ensuring it can withstand various weather conditions. The 20x30 size offers ample space, accommodating up to 60-80 guests comfortably, making it ideal for medium-sized gatherings.
Featuring a sleek and modern design, this frame tent adds a touch of elegance to any setting. The high-quality vinyl canopy is not only waterproof but also UV-resistant, ensuring your guests stay protected from the elements while enjoying the festivities.
Safety is a top priority, and this frame tent is engineered with fire-resistant materials, meeting industry standards and regulations. The sturdy construction and reinforced corners further enhance its stability, giving you peace of mind during your event.
Invest in the 20x30 West Coast Frame Tent and create unforgettable memories for your guests. With its durability, versatility, and stylish design, this tent is a must-have for any outdoor event. Don't compromise on quality and choose a tent that exceeds your expectations.