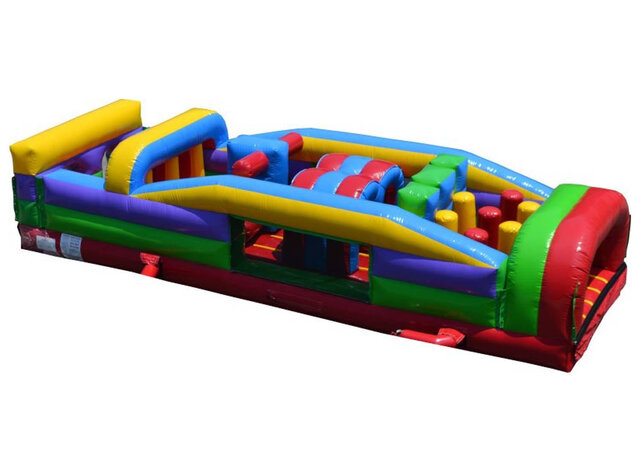 30ft 7 Element Obstacle
Actual Size: 30L x 11W x 7H




Introducing our thrilling 30ft 7 Element Obstacle Course! Designed to push your limits and ignite your competitive spirit, this adrenaline-pumping attraction is perfect for all ages and occasions.
Featuring seven exciting elements, this obstacle course is guaranteed to provide hours of non-stop fun. With a length of 30ft, it offers ample space for participants to navigate through the various challenges and obstacles, making it ideal for large gatherings, corporate events, team-building exercises, and backyard parties.
The course begins with a thrilling crawl-through tunnel, where participants will have to use their agility and quick thinking to make it to the other side. Next, they will encounter a series of strategically placed hurdles, testing their speed and coordination.
As they progress, a challenging maze will put their problem-solving skills to the test, requiring them to find the quickest route to the finish line..Safety is our top priority, so rest assured that the 30ft 7 Element Obstacle Course is constructed with high-quality materials and meets all safety standards. Its vibrant colors and eye-catching design will instantly attract attention and create a buzz at any event.
So, whether you're planning a family gathering, a company picnic, or a school carnival, the 30ft 7 Element Obstacle Course will leave your guests exhilarated and craving for more. Don't miss out on the chance to bring the ultimate adventure to your next event – book our obstacle course today and get ready for an unforgettable experience!