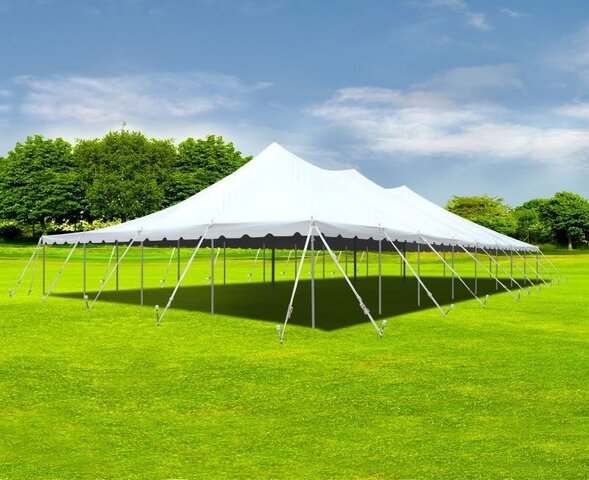 40x100 Canopy Tent




$3,500.00

Please call to reserve this item

Introducing our 40x100 Tent Canopy Tent, the perfect solution for all your outdoor event needs. Whether you're hosting a wedding, corporate gathering, or any other special occasion, this tent provides ample space and protection from the elements.
With a generous size of 40x100 feet, this tent can comfortably accommodate a large number of guests, ensuring everyone has enough room to socialize and enjoy the festivities. The spacious interior allows for easy setup of seating arrangements, buffet tables, and dance floors, giving you endless possibilities for event customization.
Crafted from high-quality materials, our canopy tent is built to withstand various weather conditions, including rain, wind, and UV rays.
Safety is always a priority, which is why our 40x100 Tent Canopy Tent is engineered with reinforced construction and secure anchoring options. The tent's stability is further enhanced with the addition of optional sidewalls, which provide extra protection from wind and rain, as well as privacy for your guests.
Not only does this tent provide functional benefits, but it also adds a touch of elegance to any outdoor setting. The sleek and modern design complements any event theme, while the spacious interior allows for creative decoration and lighting options.
Invest in our 40x100 Tent Canopy Tent for a memorable and successful outdoor event. With its superior quality, easy setup, and versatile functionality, this tent is a reliable choice that will impress your guests and create a comfortable and stylish atmosphere.