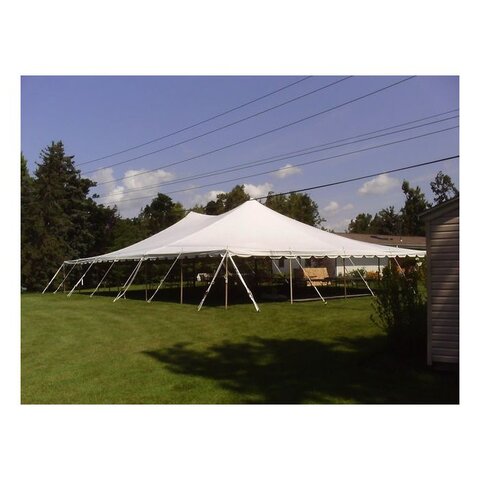 40x60 Canopy Tent




$2,200.00

Please call to reserve this item

Introducing our versatile and durable 40x60 Canopy Tent, the perfect solution for all your outdoor event needs. Whether you're hosting a wedding reception, trade show, or backyard party, this canopy tent provides ample space and protection from the elements.
Crafted with high-quality materials, our 40x60 Canopy Tent is built to last.
With its spacious 40x60 footprint, this canopy tent offers plenty of room for seating, dining, or showcasing your products. The open design allows for maximum flexibility in arranging your event space, while the high roof provides an elegant touch and enhances the overall aesthetic appeal.
Safety is our top priority, which is why our 40x60 Canopy Tent is engineered to withstand various weather conditions.
Invest in our 40x60 Canopy Tent and elevate your outdoor events to the next level. Create a comfortable and stylish atmosphere while protecting yourself and your guests from the elements. Order now and experience the convenience and reliability of our top-of-the-line canopy tent.