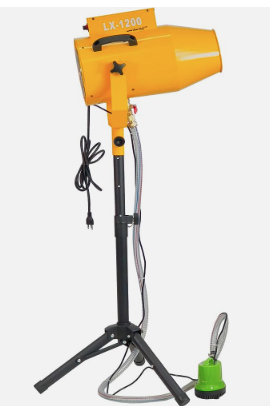 Deluxe Foam Machine
Introducing the Deluxe Foam Machine - the ultimate addition to your next party or event! This top-of-the-line foam machine is designed to create a thrilling and unforgettable experience for all ages.
With its powerful motor and high-quality construction, the Deluxe Foam Machine generates an impressive amount of foam in a matter of seconds. Whether you're hosting a summer pool party, a kids' birthday bash, or even a wild nightclub event, this foam machine is guaranteed to be the center of attention.
The Deluxe Foam Machine is not only fun, but it also adds a touch of excitement and novelty to any event. Imagine the delight on your guests' faces as they dive into a sea of foam or dance the night away in a foam-filled dance floor. This foam machine is sure to create memories that will last a lifetime.
Don't miss out on the opportunity to take your event to the next level with the Deluxe Foam Machine. Order yours today and get ready to make a splash at your next party!