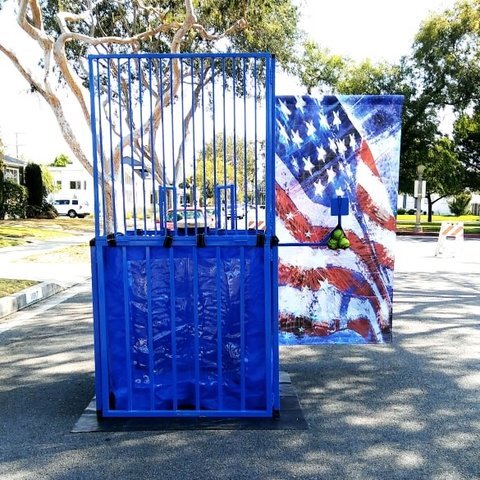 Dunk Tank (collapsible)
Introducing our innovative Collapsible Dunk Tank, the ultimate crowd-pleaser for any event! Whether you're organizing a school carnival, a fundraising event, or a summer party, this dunk tank is sure to bring endless laughter and excitement.
Designed with convenience in mind, our collapsible dunk tank is easy to set up and dismantle, making it perfect for both indoor and outdoor use. It is made from high-quality materials that ensure durability and long-lasting performance, even with frequent use.
The dunk tank features a sturdy frame that can withstand the weight of the person being dunked, ensuring a safe and enjoyable experience for all participants. The transparent tank allows everyone to watch the suspense build as the target sits above the water, waiting for that perfect throw to send them splashing down.
With its vibrant colors and eye-catching design, our collapsible dunk tank is not only a thrilling attraction but also a visually appealing addition to your event. It creates a focal point that draws in crowds and encourages active participation.
Safety is our top priority, which is why our collapsible dunk tank includes features such as safety locks and non-slip surfaces to prevent accidents and injuries. We also provide clear instructions and guidelines for proper use, ensuring a worry-free experience for both organizers and participants.
So, if you're looking to add a splash of excitement to your next event, look no further than our Collapsible Dunk Tank. Get ready to create unforgettable memories and keep your guests entertained for hours on end. Hurry and get yours today!