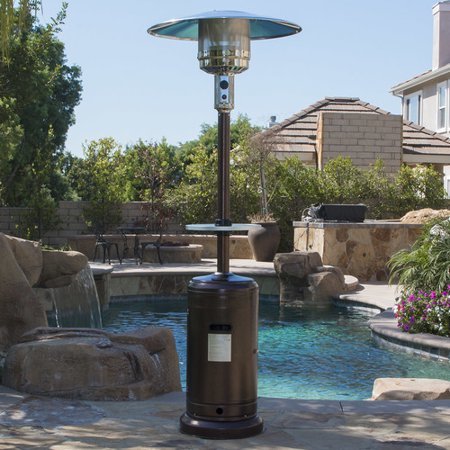 Outdoor Patio Heater
Introducing our Outdoor Patio Heater, designed to keep you warm and comfortable during chilly outdoor gatherings. This powerful and efficient heater is a must-have for any patio, deck, tent or backyard space, ensuring that you can enjoy the outdoors year-round.
With its sleek and modern design, our Outdoor Patio Heater seamlessly blends into any outdoor setting. Crafted from durable materials, it is built to withstand the elements, making it perfect for both residential and commercial use. Its sturdy construction ensures stability, providing a safe and reliable heating solution for your outdoor space.
Equipped with advanced heating technology, our Outdoor Patio Heater delivers instant and consistent heat. The powerful burner generates a generous amount of warmth, allowing you and your guests to stay cozy even on the coldest nights.
Safety is our top priority, and our Outdoor Patio Heater is designed with multiple safety features. The built-in tip-over protection automatically shuts off the heater if it is accidentally knocked over, preventing any potential accidents. Additionally, the protective grills keep curious fingers or pets away from the hot surface, providing peace of mind for families with children or pets.
Not only does our Outdoor Patio Heater provide warmth, but it also adds a touch of elegance to your outdoor space. Its sleek design and attractive finish make it a stylish addition to any patio decor. Whether you are hosting a dinner party, enjoying a quiet evening alone, or simply relaxing with a book, our Outdoor Patio Heater creates a cozy and inviting ambiance.
Invest in our Outdoor Patio Heater and transform your outdoor space into a year-round oasis. Say goodbye to chilly evenings and hello to warmth and comfort. Don't let the weather limit your outdoor enjoyment - with our Outdoor Patio Heater, you can extend your outdoor season and create unforgettable memories with family and friends.