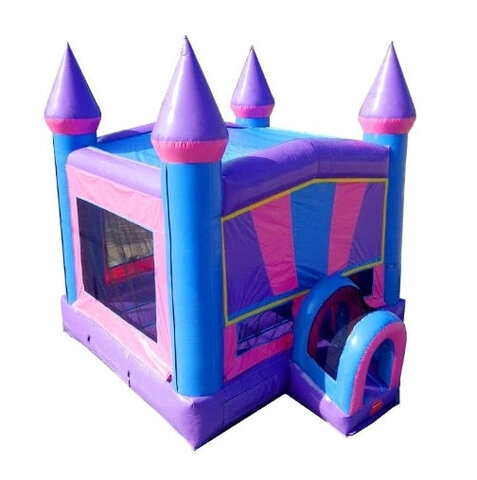 Pink and Purple Bounce house
Introducing our vibrant and exciting Pink and Purple Bounce House! Perfect for any party or event, this inflatable play structure will be the highlight of the day, providing endless fun and entertainment for kids of all ages.
The Pink and Purple Bounce House features a spacious jumping area, allowing children to bounce and leap to their heart's content. Its sturdy construction ensures a safe and secure environment for kids to play, while the vibrant pink and purple colors create a visually appealing and inviting atmosphere.
Not only does this bounce house provide endless fun, but it also promotes physical activity and social interaction among children. It encourages them to engage in active play, helping to develop their coordination, balance, and motor skills.
Safety is our top priority, which is why our Pink and Purple Bounce House is made with high-quality materials that meet or exceed safety standards. It features reinforced stitching and a secure entrance/exit point, ensuring that children can enjoy their playtime without any worries.
So why wait? Bring the excitement and joy of our Pink and Purple Bounce House to your next event. Watch as kids jump, bounce, and laugh their way to unforgettable memories. Order now and make your party a truly memorable experience!