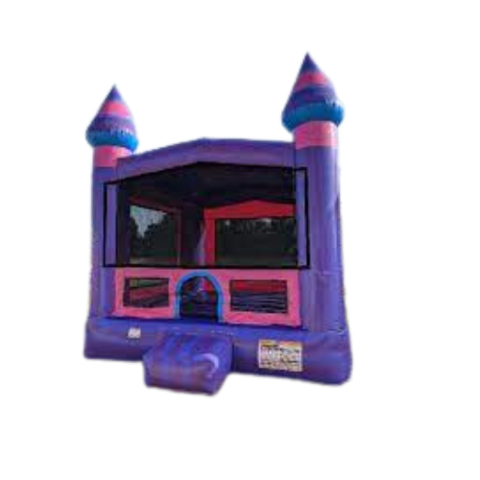 Purplush Bounce House (W/Basketball hoop)
Actual Size: 13x13x16
Outlets: 1




Introducing the Purplush Bounce House - the ultimate inflatable playtime experience for kids! This vibrant and enchanting bounce house will captivate little ones with its eye-catching purple color and plush, soft walls.
Crafted with utmost attention to detail, the Purplush Bounce House offers a spacious jumping area that provides endless hours of fun and entertainment. Whether it's a birthday party, a family gathering, or just a weekend playdate, this bounce house is sure to be the highlight of any event.
Safety is our top priority, which is why the Purplush Bounce House is made from high-quality, durable materials that are built to withstand energetic play. The reinforced stitching and sturdy construction ensure that this bounce house will stand the test of time, providing countless memories for years to come.
Parents can have peace of mind knowing that the Purplush Bounce House is designed with safety features such as mesh netting on all sides, providing maximum visibility and ventilation while keeping children securely inside. The entrance ramp makes it easy for kids to enter and exit the bounce house safely.
Not only is the Purplush Bounce House a source of endless entertainment, but it also promotes physical activity and helps children develop their coordination, balance, and motor skills. It's a win-win for both kids and parents!
Don't miss out on the opportunity to create unforgettable memories for your little ones. Get the Purplush Bounce House today and watch their faces light up with joy as they bounce, jump, and play to their heart's content!